In a world dominated by electronic communication,
a hand-written note is a precious gift.
Keepsake Notecards,
featuring the photography of sisters
Christy R. Diachenko and Joy Diachenko,
are the perfect vehicle by which to artfully convey
your thoughts and feelings
to your friends and loved ones.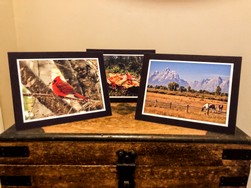 Preserving the tradition of hand-written notes
Keepsake Notecards
The Gift of Fine Art

Click here to see available cards and submit your order.