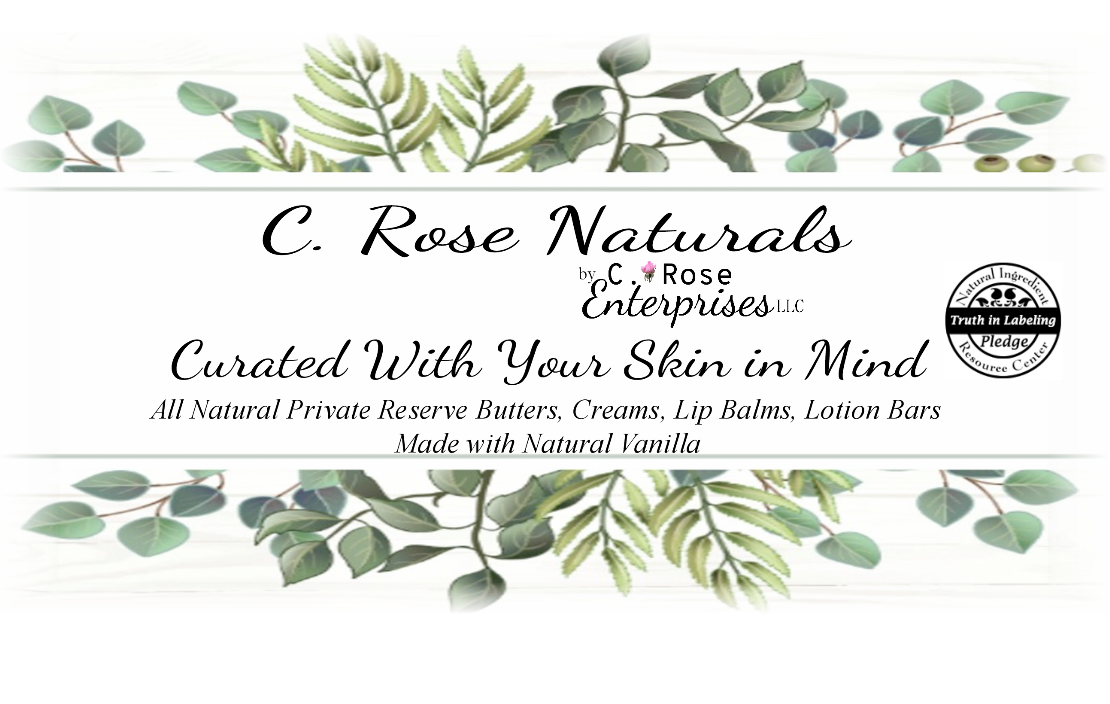 PRIVATE RESERVE COLLECTION
Our Private Reserve Collection has been carefully curated using natural vanilla soften and moisturize your skin while delighting your senses. Our Private Reserve Collection features body butter, lip balms, lip scrub, lotion bars, and a night cream. Intended for external use only.
Click
here
to visit the
C. Rose Naturals
boutique!
Do not use if allergic to any ingredient. Test in a small area. Discontinue use if irritation occurs. If pregnant or nursing, consult a doctor before use.
Nothing in the above narrative intended to constitute any medical claim or medical advice. Not intended to diagnose, treat, or cure any disease.